4 tags
BREAKING: USG Election Results are In!
The Undergraduate Student Government just posted the results of the 2012 Election. The Student Activity Fee passed and will remain mandatory, and Anna Lubitz wins President. View the all of the results here!
5 tags
Inside the Minds of the 2012 USG Candidates
The Press reached out to all candidates running for USG officer positions this spring via the emails made available by the USG Elections Board. The ensuing compilation of responses are of those candidates who responded. The Press had not edited or altered any of the responses. It should also be noted that The Press is a USG funded organization that received $34,700 for the 2011-2012 academic...
7 tags
Wiz Khalifa Announced for SBU's End of the Year...
Wiz Khalifa, the joint-loving hip-hop artist leading the current generation of post-Kanye West rappers, is currently set to perform at Stony Brook University's end-of-the-year concert on April 27. The Undergraduate Student Government, under its event-planning wing, the Student Activities Board, has confirmed a bid contract with Wiz for $85,000 and is in the negotiating stages of finalizing a...
Volume 33, Issue 11 is Out! →
New issue on stands today: Occupy Wall Street's six month anniversary, a change to the P/NC policy, revision of the USG financial bylaws, Mass Effect 3 review, comparison of the new iPad and the Doritos Taco, and much more.
Volume 33, Issue 10 is Now Available! →
Good news: our site is back up. Even better news: Volume 33, Issue 10 is now available for your consumption. Be sure to pick up a copy or read it in full at the attached link.
4 tags
BREAKING: Academic Excellence and Success Fee... →
Issue 5 is now out for mass consumption. →
Click above to read and/or download it.
3 tags
"Poll after poll says that most Americans want to raise taxes on the rich. In one..."
– James Kwak on "the shameless Republican race to cut rich people's taxes." Read more. (via theatlantic)
2 tags
4 tags
3 tags
5 tags
As you know if you saw our announcement yesterday, Think Magazine has merged with The Stony Brook Press. Thinkr will also be transitioning in accordance with these changes - you might have noticed our URL has changed from thinkmag to sbpress. We're working on changing things like the theme, so be on the lookout for a redesign soon! We're excited to maintain a Tumblr presence for the...
5 tags
4 tags
Developing: Fire Breaks Out in Earth and Space... →
A source with the University Police Department has confirmed that a fire broke out in the Earth and Space Sciences building late Monday night. Think reporter Adam Peck was at the scene and stated that seven fire trucks and several UPD cars were present, but while smoke could be seen in the building, no flames were visible. A firefighter on the scene stated that the fire occurred on the roof...
4 tags
3 tags
2 tags
8 tags
Ducky Doolittle Loves U. →
"So let's talk about fucking, all right?" Ducky Doolittle said as she stood in front of a crowd of about 200 students on Wednesday night in the SAC Auditorium. Invited to the Stony Brook University campus for the fifth time by the Lesbian Gay Bisexual Transgender Association (LGBTA), Ducky brought with her not only sex toys, but a new program titled Sex on Campus/Love U. Ducky Doolittle is...
4 tags
5 tags
Visionary Leader of Apple Ascends to the Great... →
This column usually doesn't cover the people behind the creation of the gadgets and gizmos that we love, but for this week, there will be an exception. Steve Jobs, a man known for founding Apple Computer Inc. (since changed to Apple Inc.), and later steering it to success with the introduction of many innovative products, died Wednesday in Palo Alto, California, at the age of 56. Mr. Jobs'...
6 tags
New Center for the Arts, Years in the Making, An... →
Seeking to cut back on administrative costs, art departments at Stony Brook University are combining under a new Center for the Arts, which will include the Staller Center's performance space. The new center has been under discussion for years, according to the university, but the actual implementation of it could happen very soon. "Discussions of a Center for the Arts arose out of the...
11 tags
Long Island Makes a Case for Funds at SUNY... →
The five SUNY campuses on Long Island made an appeal to the governor's office for funding on Wednesday when a panel led by SUNY Chancellor Nancy Zimpher and the campus presidents hosted the SUNY Showcase in the Wang Center. Long Island is one of the 10 regions that will be competing for, as Zimpher put it, "millions and millions of dollars" in funding as part of Governor Andrew Cuomo's...
7 tags
"We're going to close the unproductive tax loopholes that have allowed some of..."
– Sounds like Obama, right? It's actually Ronald Reagan. Watch video of this speech from 1985, compared with Obama's recent tax hike speech, brought to you by ThinkProgress. (via theweekmagazine)
7 tags
Nadia Habib's Deportation Stayed by ICE Pending... →
Undocumented Stony Brook University student Nadia Habib's deportation was deferred Thursday morning to the delight of scores of family, friends and supporters who were rallying outside. "We haven't been given a real decision yet," said Nadia after nearly spending nearly two and a half hours in the Javits Federal Building with her mother, Nazmin Habib, who was also to be deported, their...
4 tags
6 tags
"Rather than making them – or talking about putting up a fence, why don't we work..."
– Ronald Reagan - during a 1980 Republican presidential primary debate. The immigration debate, circa 1980 - Ben Smith (via zainyk) STOP TAKING RONALD REAGAN'S QUOTES OUT OF CONTEXT, LIBERALS!!! (via inothernews)
9 tags
To Korea, With Love →
"Ready? One! Two! Three! Anyonghaseyo! Welcome to NYC!" A crowd of nearly 70 young people chorused a thunderous "Hello!" in the Korean language and bowed as two Korean males stepped out of Lincoln Center into the warm sunny air of New York City. The men's tired expressions transformed rapidly from exhaustion to surprise to happiness as they saw the large group of fangirls and fanboys...
9 tags
At Stony Brook, LaValle Defends NYSUNY 2020,... →
In a discussion with Stony Brook University students on Monday, New York State Senator Kenneth P. LaValle recounted the moment a bill that raised tuition at SUNY by $300 per year was born on a whiteboard in his office. According to LaValle, one of his first goals while standing in front of that whiteboard "was to create a rational tuition policy so the university and students would know...
3 tags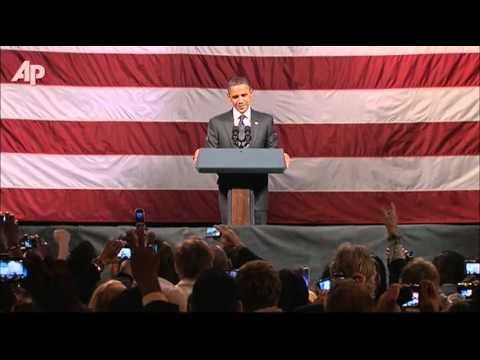 2 tags
7 tags
Stony Brook Students and Yoko Ono Imagine Peace →
"War Is Over (If You Want It)" proclaims one of the pieces at Yoko Ono's Imagine Peace Exhibit. This message of peace is probably as pertinent in this generation, an era replete with wars in Libya and in the ongoing War On Terror. The exhibit, which is set to run in the Staller Art Center until October 15th, is a multimedia display which highlights Ms. Ono's late '60's peace effort with her...
4 tags
"You're allowed to believe in a god. You're allowed to believe unicorns live in..."
– Matthew Schultz (via theperplexedobserver)
5 tags
Welcome to Pony Brook University →
"They're standing there and telling Rainbow Dash she's awesome," calls out a college-age male wearing a camouflage shirt. He is one of about a dozen college students, over half of them male, watching a marathon of My Little Pony: Friendship is Magic (MLP) in the Science-Fiction Forum located in the basement of Stony Brook University's Stony Brook Union. These adult fans, known as Bronies (a...
5 tags
4 tags
Happy Days Are Here to Stay! (For at least a year) →
Cheer up, Stony Brook! The Princeton Review's newest round of their arbitrary (yet closely watched) rankings of the nation's best colleges has finally removed Stony Brook University from their dreaded Least Happy Students list. For the last few years, Stony Brook has been plagued by annual appearances on the list. We peaked at the #1 spot in 2008, and have been steadily declining...
3 tags
Watch
Wanna smile? Watch the video above.
6 tags
After A Busy Day in the World of Hacking, The... →
The Script Kiddies, the "hacktivist" group that made international headlines two weeks ago when they posted false reports of President Obama's death on a hacked Fox News Twitter feed, spoke with Think Magazine on Tuesday, a day filled with hacking-related news. In the intervening weeks since they broke into the @FoxNewsPolitics Twitter account, the group has turned its attention to other social...
1 tag
7 tags
Behind Closed Doors, Stony Brook Moves Forward... →
A Stony Brook University satellite campus, to be located in South Korea, appears to have been given the final go-ahead by the country's Ministry of Education, Science and Technology, despite no apparent disclosure by university officials that any discussions were even ongoing. In late 2009, reports surfaced of an ambitious plan to construct a campus for foreign universities in South Korea,...
Hamid Karzai's Brother Assassinated →
The half-brother of Afghanistan President Hamid Karzai––and Stony Brook University professor Abdul Wali Karzai––was assassinated today. 
10 tags
Former NY Governor George Pataki May Seek GOP... →
Former Governor George Pataki, who served as governor of New York State from 1995-2006, appears to be considering a presidential bid in 2012 after deciding against a run in the 2008 election. Pataki's organization, No American Debt, has been running a commercial in New Hampshire attacking both President Obama and Republicans for failing to address the deficit, hinting at possible...
6 tags
Chinese teenager sells kidney for iPad 2 →
today: "I wanted to buy an iPad 2, but I didn't have the money. […] When I surfed the internet I found an advert posted online by agent saying they were able to pay RMB20,000 [$3,085] to buy a kidney." We're all pretty Apple-obsessed at Think, but this kid's dedication is impressive.
7 tags
4 tags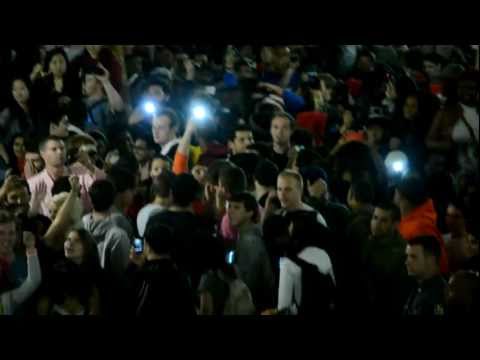 3 tags
6 tags
Princeton Review Jumps on the Charlie Sheen... →
Enough's enough. I know corporations are always looking for ways to appear hip and cool and "in touch" with the nation's youths, but Princeton Review invoking Charlie Sheen to market their LSAT preparation course? Too much. Seriously though, I hope everyone's finals are full of #winning. -Editor in Chief Adam Peck
9 tags
Stony Brook University Has a Union Problem →
On November 30 of last year, Ayse Porsuk was on campus at one of the dining halls handing out literature about her union, Local 1102 of the Retail, Wholesale, Department Store Union. She had with her a copy of the contract that the union had signed with Stony Brook University's food service provider, Lackmann Culinary Services. By all accounts she was doing nothing wrong, certainly nothing ...
10 tags
The Stony Brook Alum at the Center of the Park51... →
On May 28, 2010 the conservative Washington Times newspaper ran an editorial in opposition to what they called the "9/11 Mosque," the proposed Muslim cultural center set to be built blocks from the site of the World Trade Center. It marked the beginning of a long summer plagued by the heated rhetoric of conservative icons like Newt Gingrich, Pamela Geller and Sarah Palin. All of them wasted...